Incorporate Fall Elements Into Your Home Decor
Posted on Sep 03, 2012 7:30 AM by Kori Ellis
As the summer winds down and we head into fall, bring a little of the season into your home decor with these tips.
---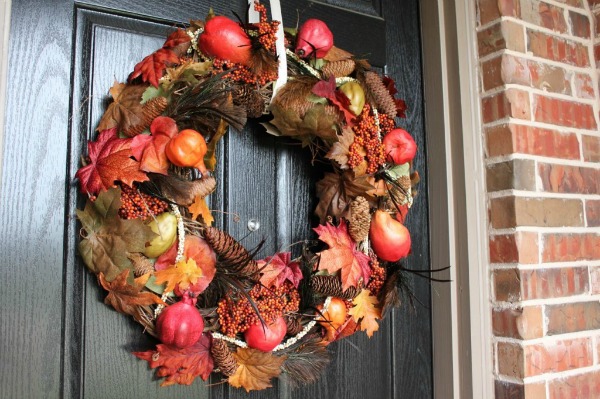 Add flowers
Instead of the bright colors of summer, look for flowers in more earthy tones for fall -- burnt orange, deep wine and dark golden yellow. Use flower arrangements in your foyer as a fragrant, beautiful fall welcome for your guests. For a more permanent, easy-care addition, put together table arrangements with silk flowers in fall colors, along with mosses, pinecones and branches. Also consider adding a beautiful fall wreath to your front door.
Change up your bedding
Nights are cooling off, so switch out your bedding to include heavier comforters and throws. It's not just the weight and texture of your blankets and other bedding that should change, but also the colors. Ditch the brights and pastels in exchange for shades of chocolate brown, forest green, rich plum and deep burgundy.
Fruits and veggies
Fruits and vegetables can add a lot of color to your kitchen and dining room. Arrange fall fruits, veggies and gourds in wooden bowls and fall baskets. They can be used as table centerpieces or just on your kitchen counter.
Switch out your window coverings
An inexpensive way to give any room an instant update is to change the window coverings. If you had light, gauzy panels up in the summertime, switch them out for thicker draperies in knits and even velvet. Again, use a deeper color palette than you did in the warmer months.
Paint an accent wall
If you feel like an easy DIY project this weekend, paint an accent wall. Grab a brush and a bucket of paint for an inexpensive way to change the look of any space. Wallpaper is also a great idea, but it requires slightly more skill than painting -- even with the easy-to-apply papers that are available these days.
Decorate your mantel
Even if it's not cold enough to start burning a fire quite yet, decorate your fireplace mantel with different fall elements. Check out these fall decorating ideas for your mantel including candles, mirrors, vases and more.
More seasonal activities
Fantastic ways to have fun this fall
7 Things to do before summer ends
Make whole wheat zucchini bread