Posted on Sep 10, 2012 3:00 PM by Naomi de la Torre
If you've got the lunchtime blahs, we've got the solution! Bento boxes are taking over the lunchroom by storm. Fun to pack and even more fun to eat, they can encourage even the pickiest eaters to give new foods a try.
---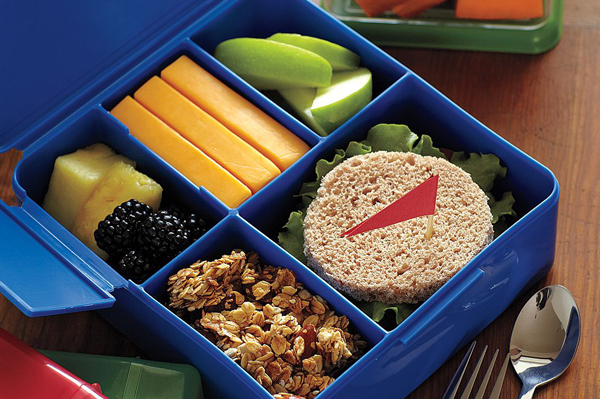 No more smushed sandwiches! Bento boxes are popping up all over the web and we know why. This Japanese lunch tradition is all the rage because it puts the fun back into packing lunches. Little compartments make it easy to get creative and pack things that might otherwise get overlooked in a traditional sack lunch.
Say goodbye to boring lunches
Are you tired of packing the same old peanut butter and jelly sandwich every day? Your kids probably are too! Bento boxes open up a world of possibility. The small compartments make it easy to pack a variety of fresh, healthy foods like fruits, veggies, nuts, eggs, cheese, meats, pasta and more. The best part? The portions are small so your kids won't get overwhelmed by an entire bag of carrot sticks and might even try new foods that they might otherwise pass up.
Get creative
If you love to decorate your kids' pancakes with funny faces, you are going to fall head first for Bento lunches. There are so many cute ideas for how to dress up salads, turn bagels into silly characters, carve animals out of fruits and veggies and more. Take a peek at these awesome ideas for more Bento box inspiration.
Eco-friendly options
Aside from opening up a world of lunchtime fun, Bento boxes are a great way to make your lunch more eco-friendly. The small reusable containers eliminate plastic bags and other lunchtime waste. Not sure where to begin? Check out some of our favorite Bento box options below.
Laptop Lunch Sytem
The popular Laptop Lunch set comes in a variety of trendy colors and patterns like this one with magenta flowers. A hard outer shell keeps the inner containers and accessories in place, while a soft insulated carrying case is perfect for easy toting.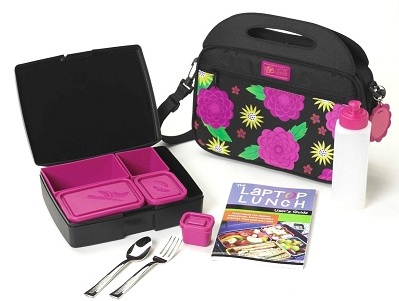 Smart Planet Eco Lunch
Carrying your lunch just got easier! This clever Smart Planet Eco Lunch Box is made from BPA-free, food grade silicone and can hold anything from a sandwich to last night's leftovers and even soup. After you're done eating, simply compress it to 1/3 of the size and pack it away.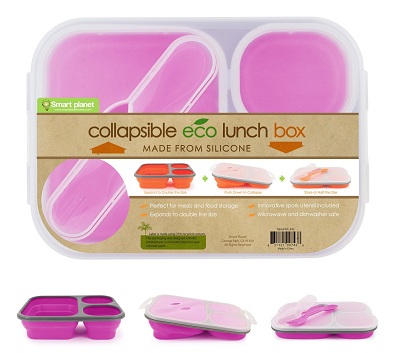 More on school lunch
Peanut butter-free lunchbox ideas
Best brown bag lunch ideas
8 Back to school lunches kids will love