Posted on Dec 02, 2013 8:30 AM by Naomi de la Torre
Spread some holiday cheer with these fun and festive Christmas gifts that won't break your piggy bank.
---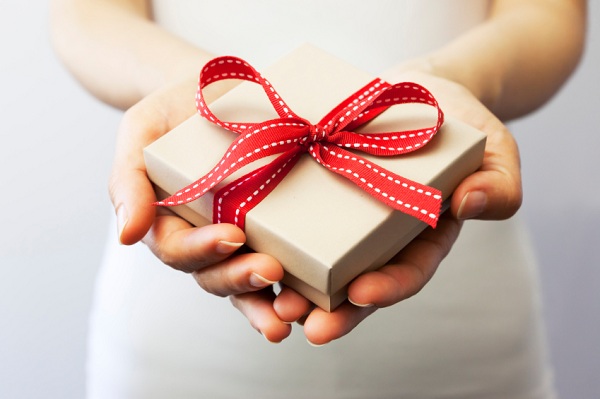 If you're having trouble jumpstarting your shopping this year, take a peek at our all-star list for a little holiday inspiration that won't break the bank.
Music to her ears
Pick the perfect playlist and stock up on the hottest new CDs. Not sure what kind of music she loves? Get her a gift card to iTunes!
Price: $18
At-home spa day
Shower her with the ultimate holiday care package -- a bath and body gift set. Or make your own all-natural, homemade spa treatments like aromatic bath bombs, foot scrubs, face masks, lip balm and more. Soothing serenity starts here.
Price: $15
For the bookworm
Give her something to curl up with at night. Not sure which books will capture her attention? Take a peek at the must-read selections at the SheKnows Book Lounge.
Price: $15
Fill her tummy
There's nothing like a basket of fresh-baked goodies to warm her heart. Get your Martha Stewart on this year and make all your friends swoon with a tasty holiday assortment of cookies and candy. Nom nom.
Price: $5
Magazine subscription
Whether she loves fashion, news, home décor or healthy living, getting her a gift subscription to her favorite magazine is a surefire holiday hit!
Price $15
Movie night
Send her and her sweetie for a night on the town with a gift card to a local movie theatre.
Price $18
Accessorize
There's nothing like a new necklace, pair of earrings or even a cozy scarf to give her wardrobe a boost.
Price $15
Eco-friendly fun
Is your friend into living green? Give her a gift that keeps on giving like a reusable water bottle, coffee mug or lunch box.
Price $15
More holiday fun
15 Elf on the Shelf ideas
Easy homemade Christmas gifts
5 Ways to prepare for holiday house guests