Laugh Along With These Christmas Favorites
Posted on Dec 02, 2013 7:30 AM by Monica Beyer
Nothing is better than a funny Christmas movie and fortunately there are plenty of hilarious holiday movies to choose from. Check out our top picks!
---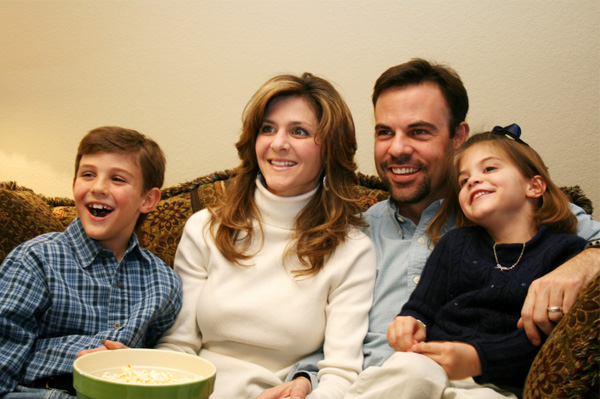 Holiday movies are often thick with meaning and good, heartfelt, sugary sweet feelings. There is nothing wrong with that, but if you're looking for more of a holiday laugh than a good sniffle-fest these Christmas movies will certainly help boost your household cheer.
Elf
Elf, a family classic from 2003, is on serious rotation in many homes. Not only is it suitable for kids of all ages, it's funny enough that adults can enjoy it too. Will Ferrell stars as a "human, raised by elves" and goes on an adventure to find his real father in New York City.
Scrooged
Scrooged (1998) stars the ever-hilarious Bill Murray as a heartless TV executive who is visited by three ghosts with lessons to teach in this modern rendition of the holiday classic.
Bad Santa
Bad Santa (2003) stars Billy Bob Thornton who works as a particularly foul Santa Claus -- only so he and his criminal "elf" friend can rob the establishments. Trouble comes in the form of an 8-year-old child who teaches them the true meaning of Christmas. This R-rated flick is perfect for the parents once the kiddos are in bed!
A Christmas Story
From 1983 comes this classic that is so awesome it gets played on a 24-hour rotation every Christmas Eve. A Christmas Story features the trials of a young boy growing up in the 1940s, who tries to convince his parents that a Red Rider BB Gun is the perfect gift. "You'll shoot your eye out" and leg lamps have become Christmas icons thanks to this gem.
National Lampoon's Christmas Vacation
National Lampoon's Christmas Vacation (1989) is a funny, Christmas-y disaster of a movie as only Clark Griswold and his family can orchestrate. While some of the humor is … shall we say, off color, it guarantees lots of holiday laughter around your home each holiday season.
More on Christmas
4 Easy ways to go green this Christmas
Clever Christmas crafts
Christmas dinner classics: Best holiday recipes