Keep Your Mind Sharp This Winter
Posted on Jan 17, 2013 8:00 AM by Monica Beyer
Is your family staying indoors more often due to the chilly weather? No worries -- these classic family favorite word games are hilarious, entertaining and can help keep your mind sharp.
---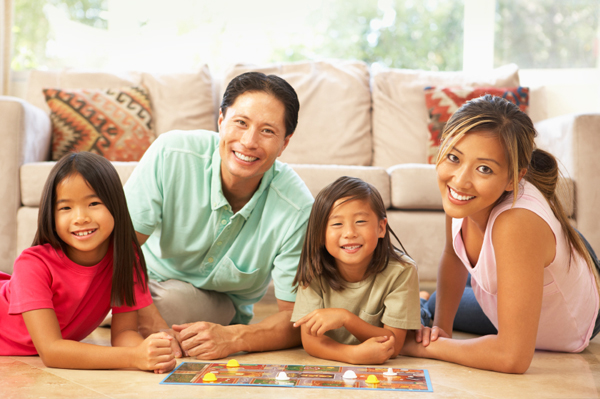 Mad Libs
Debuting in 1953, this group word game never, ever gets old. One person has the book and a pencil and asks each person, turn by turn, for a word to fill in the blanks in the book -- blanks that indicate whether you need a noun, verb, adjective, adverb or another type of word. The results, when read aloud at the end, are often quite random and often hilarious.
Scrabble
Forget Words With Friends -- unplug for the day and play this classic board game that has captivated America and challenged young and old alike since 1938. You can play by the rules, including using a Scrabble-approved dictionary to challenge the words of your partners, or if you're feeling more relaxed, you can make your own rules and allow certain types of words that normally aren't allowed.
Boggle
Boggle is another board game where the players race to find as many words as they can in a 4 x 4 grid of letters that are mixed up prior to play. You can get more points by finding words that the other players miss. This game is fast paced and super fun on a cold evening in.
Balderdash
Balderdash is guaranteed to produce laughter when your family or small group gets it going. The game involves obscure or unusual words and their definitions -- the catch is that everyone writes down a definition, and even if you don't have a clue what the word really means, you can bluff the other players. It's a rocking good time.
Pictionary
Are you good at drawing? Or totally terrible? Either way, this game is good for a few laughs as each player tries to draw out a word before their time is up. For large groups, use an easel for drawing. Kids love it too -- Pictionary Junior is perfect for your younger family members.
More fun
How to make reading more fun for kids
Plan a fun fall "staycation"
5 Ways to add fun into your everyday life