Easy Readers To Make Learning Fun
Posted on Nov 04, 2013 7:00 AM by Naomi de la Torre
Is your child struggling with learning to read? Discover the best books that will make learning to read a fun and rewarding experience for everyone.
---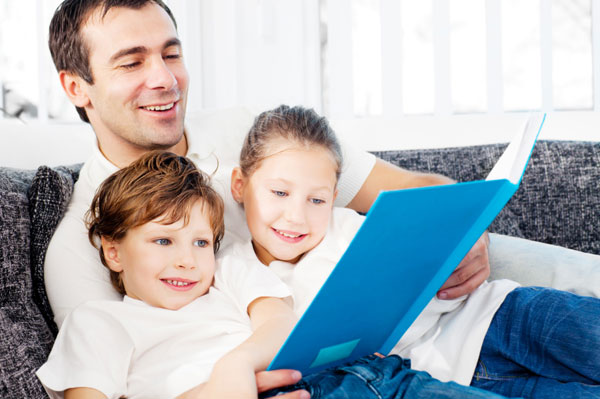 As an avid reader myself, I never expected to have problems teaching my children to read. But when both of my boys struggled to learn, I began to research the best methods to break down the process into easy bite-size steps. Below are some of the most helpful tools we discovered which turned reading from a dreaded chore into a fun activity for the whole family.
Bob Books
Taking children from the very first stages of phonemic awareness through advanced reading fluency, Bob Books break down reading into simple steps that build self-confidence and steady growth. The first set of books has only four letters, so your child will feel very comfortable sounding out the words, quickly gaining confidence to move on to the next level. Developed to guide your child gently through the earliest stages of reading, Bob Books were created to facilitate that ah-ha! moment when letters first turn into words. By slowly introducing new letter sounds, using consistency, repetition and stories that fit short attention spans -- your child will quickly discover the magic of reading.
Primary Phonics
We discovered Primary Phonics through our children's Montessori school. Similar to the Bob Books series, Primary Phonics is a carefully structured reading program that establishes a solid base in phonics enabling children to read, write and spell simple words with confidence. Primary Phonics books also begin with just a few letters to help kids master each letter sound before moving forward. The stories are lighthearted and even LOL funny, which helps to keep little ones interested and excited to keep reading. You can also purchase the accompanying workbook for each set of storybooks to reinforce new concepts.
The Alphabet Series
Working at a little faster pace than Primary Phonics or Bob Books, The Alphabet Series introduces a larger group of letters (c, d, g, m, l, h, t, o and a) in the very first book. Probably not the best series for a first-time reader, but perfect for advanced beginners who need more practice. The books are longer than Bob Books and have fun storylines kids enjoy. Each book introduces a new letter and helps the child master the new sound before tackling another one. A list of vocabulary practice words and reading comprehension questions at the end of each book is an added bonus.
Teach Your Child to Read in 100 Easy Lessons
While this is not an easy reader series, this book is an all-star at breaking down reading into simple steps for struggling beginners. In just twenty minutes a day, your child will gain the essential skills to unlock words and gain reading confidence. Widely used within the homeschool community, Teach Your Child to Read in 100 Easy Leassons has everything you need in one single book. The simple instructions are a cinch to follow and you will see the benefits within just a few lessons in the excited attitude your child will have about reading.
More on parenting
Toddler bathtime tips and tricks
Breastfeeding: The hilarious advantages
7 Books every pregnant mom should read