Happy Up In These Little Ways
Posted on Mar 29, 2013 7:00 AM by Monica Beyer
Are you looking for a quick pick-me-up? These little mood-boosters will get you happy in no time at all.
---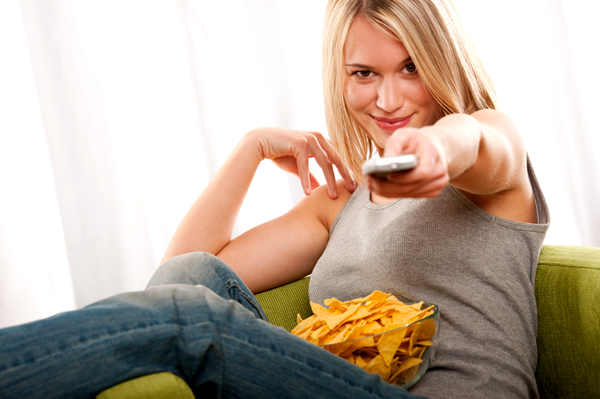 Animal videos
Animals are cute, funny and almost guaranteed to make you smile. Look for endearing YouTube videos of animals just being themselves. The U-Zoo YouTube channel is chock full of really adorable clips of the sweetest and most interesting animals ever! They are all nice and short, which can guarantee a minute or two of smiles.
Phone a friend
With cell phones and email, it's so much easier to just shoot off 100 characters to check in with a friend or a relative, but phoning and talking can really lift your spirits. Chat with your best friend, say hello to your mom and dad or reconnect with an old co-worker.
Watch an old favorite
Watch an old episode of your favorite TV show, or a much-loved movie. Check Netflix or Hulu, or even some networks have episodes archived on their sites. Relive fave characters and storylines.
Watch a sunset
Make plans to watch the sunset from a scenic place in your town. Go alone, or invite a special friend, your child or another family member to enjoy the moment with you.
Take a picture
Grab your camera (or phone) and go on a mission to try to find something unusual to photograph. Think big, but also think small -- it can be fun to photograph something on a smaller perspective.
Paint your nails
Fingers or toes -- dress them up! Pick a pretty springtime pastel color in blue, purple or pink -- or go bold with bright hues and glitter. Make it a date with a daughter or a friend and double your fun.
Do a craft
Get out your scissors, crayons, construction paper and glue. You're going to art class! Make a card for a friend or highlight something that you're currently enamored with by cutting pictures out of a magazine, gluing it together and framing it. Think of it as Pinterest for real life.
Have some chocolate
Just a piece or two of chocolate (or another favorite treat) will have you on the happy train in no time. Keep a small stash on hand -- not for indulging on a regular basis, but for small pick-me-ups when you need them.
More on boosting your mood
10 Foods that lift your mood
8 Ways to put yourself in a better mood
Make over your mood