Little Changes
Big Impact
Posted on Apr 04, 2013 8:00 AM by Naomi de la Torre
Want to change up your look, but not ready to lop off your locks or spend thousands on a new wardrobe? Try these fun and easy ways to update your look instantly.
---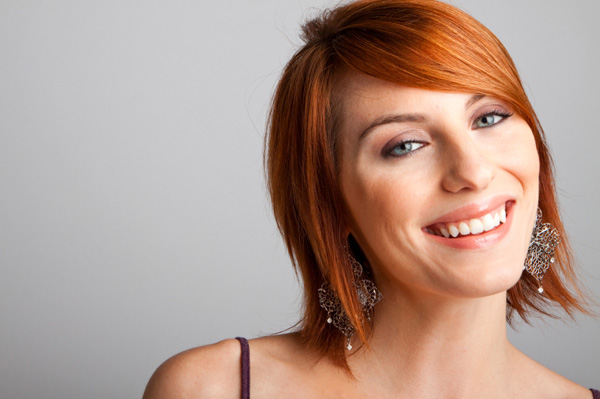 Switch your part
Believe it or not, a whole new look is just a hair flip away. It's easy to fall into a beauty rut, styling your hair the same way every day. Ready to mix things up? Try moving your part a few inches to the left or right and see how dramatic the difference can be.
Swap out your favorite lipstick
Stuck on the same lip color you've been using since junior high? It's high time for a change. Go bold and beautiful with the perfect pout for a standout new look.
Go shopping in your closet
Tired of your clothes? Spend an afternoon shopping for new looks in your own closet. The secret is in how you pair up dramatic new combinations with what you already own. Dress up your basics with sexy embellishments like jewelry, shoes, blazers, vests, handbags and more. Get playful mixing and matching pieces you might not expect to go together and discover a whole new fashion-forward look to carry you through the season.
Get curly
If you've been flat ironing your hair for the past few years, changing up your look is as simple as busting out your curling iron. Add soft waves and dazzle your friends with your luxurious locks.
Vamp up your manicure
Add that perfect pop to your new look with a vamped up manicure. No, you don't have to get nine-inch-nails to spice things up. Try some of these easy and fun manicure ideas from Pinterest.
Let it shine
Get glowing, radiant skin with simple steps that bring on the shine like micro-polishing, homemade facials and anti-aging makeup tricks designed to erase years off your face.
More beauty tips
7 Shortcuts to younger-looking skin
4 Fashion tips to look thinner
Break out of a beauty rut