Light Up Your Feed
With Some "Aww"
Posted on Sep 05, 2013 9:00 AM by Monica Beyer
Are you looking to light up your Facebook newsfeed with some happy, uplifting and simply adorable animals? These Facebook fan pages are just what you're looking for.
---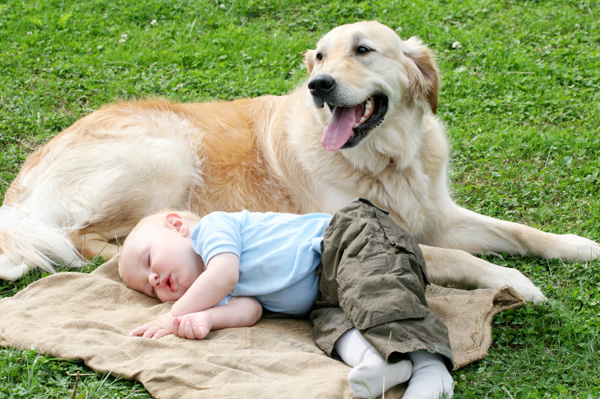 Brighten up your Facebook newsfeed with impossibly adorable animal photos. You may not be able to handle the cute, but we strongly suggest you try as it can really bring your mood around if you're having a bad day! Who can resist baby porcupines, tigers, puppies and arctic foxes? No one!
ZooBorns
ZooBorns is a blog dedicated to chronicling newborn animals at zoos and aquariums around the world. If you love seeing baby animals and their moms, look no further. They post photos to their Facebook page several times a day, and it never disappoints. Familiar animals as well as exotic and new furballs make the cut. You'll be surprised at how totally adorable even the most unusual animals are, especially when they are babies.
I Love Animals
It doesn't get any better than I Love Animals! This Facebook page posts a wide array of magnificent, impossibly cute, astounding and beautiful animals many times per day. Animal photos and feel-good-story articles are posted for your viewing pleasure. Perfect for sharing, these creatures will make your day, every day.
My story
My story isn't exclusively animals, but just tons of cute in every form is posted -- cute you will never be able to live without again. Animals do make up most of the photos, but they also include children, babies, nature and landscapes, all guaranteed to brighten your day.
Cute Animals
The name just sums it up, doesn't it? Cute Animals posts adorable animal content every day, from baby animals to older creatures that take your breath away. From an impossibly cute sloth family to a turtle munching on a strawberry, it may be more adorable than you can handle. Do you dare?
More ways to happy up your internet
Funny Facebook pages to follow
The cutest, grumpiest and most clever internet animals
Funny animal videos: Maru the cat