Aromatherapy
To Brighten Your Day
Posted on Sep 10, 2013 8:00 AM by Monica Beyer
Some days are more stressful than others -- work isn't going well, you're fighting with your significant other, your kids are running you ragged and there is a mountain of laundry to fold. Try to break the cycle of feeling bummed with these delicious-smelling tips that can put a glimmer of happy back in your day.
---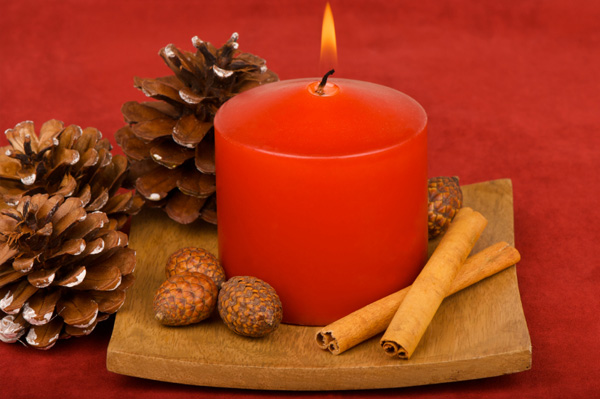 Burn a candle
Scent can do more than chase away that not-so-fresh office smell -- it can bring you back to a happier time, too. Choose a candle that reminds you of a treasured memory or a delicious food. We love Yankee Candles and their dizzying array of totally delicious scents, like Banana Nut Bread or Pumpkin Pie -- these are seriously just like the real thing).
Bake
Whether you're a master in the kitchen or a beginning cook, whip up a homemade cake or a batch of cookies and watch your mood improve. If you're a newbie, you'll be happy to know that cake mixes that you find in the store make really excellent cakes, and they take little time to prepare. Waiting for your goodies to be done is nothing short of delightful as nothing really smells as good as baked goods in your oven.
Use your crock pot
Putting a delectable dish in the slow cooker will fill your home with the wonderful smells of a well-deserved dinner. If you're at home during the day, it will serve to lighten your mood as it simmers, or if you're at work all day, it will instantly brighten your spirits when you walk through the door.
Try a spice
Even if you're not in a baking mood, check out your spice rack for some aromatherapy. The spices, when gently sniffed, can help break up negative thoughts and improve mental clarity. They can also remind you of holidays or other memories of home and holiday, and that can be very cheerful. Just a tiny whiff of cinnamon or allspice may be what you need to get your day back on track.
More on mood improvement
Make over your mood
How to improve your mood with color
10 Foods that lift your mood