Fun Alternatives To
A Birthday Party
Posted on Sep 12, 2013 8:30 AM by Monica Beyer
Birthday parties are so much fun, but did you know that birthday experiences are just as fun, if not more so? Check out these ideas for fun birthday party experiences you can plan with your child.
---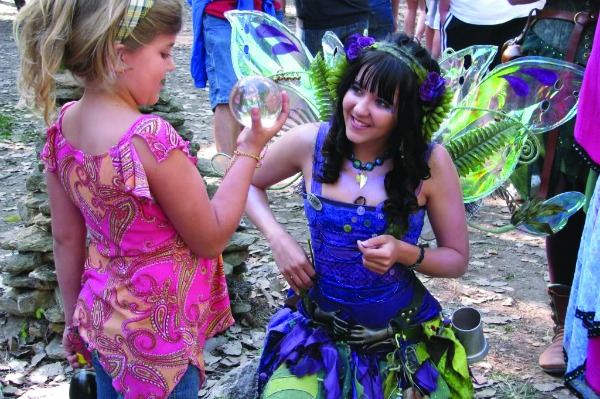 Some parents enjoy throwing birthday parties at roller rinks or swimming pools, which is a lot of fun for everyone, but it can be expensive. It can also be risky, if some of your invitees cannot make it and you have already paid for this large venue. Instead, plan a smaller in-home birthday party for your child and her friends, including cake and games, but save your big bucks for another celebration (possibly the next weekend) with just one or two of her closest buddies.
Festivals
Take your birthday kiddo and a friend or two and head out to a local festival, such as a Renaissance Festival or a state fair. Give each kid 10 or 20 dollars to spend and see what they come up with by the end of the day. Riding rides, eating delicious festival foods and enjoying shows and presentations can be loads of fun for kids of all ages. Encourage them to attend in costume, and, yes, even wear one yourself if you are feeling brave.
Staycation fun
You don't have to travel far to stay in a hotel, and it can actually be a lot of fun staying in a hotel in the same town in which you reside. Plan a staycation and load up on snacks and drinks and book a room for your kiddo and her best pal. Check out a kid-pleasing themed hotel that has a massive indoor water park, such as something along the lines of Great Wolf Lodge. If you're not up for that sort of an adventure, book a suite at a smaller hotel that still has a swimming pool and -- and let the fun begin.
Dinner and a movie
Another fun idea is to take your child out to her favorite restaurant and follow up with a movie she's been dying to see. Having a special friend along for the experience makes it even more delightful. Appetizer and a dessert makes it even better, or skip dessert and snack on popcorn and candy at the movie.
More fun with kids
8 Kids movies parents will love too
No pool? No worries! Water activities for your kids
Kids activities: Fun with magnets!