Posted on Sep 24, 2013 8:30 AM by Monica Beyer
Now that summer has wound down, you are (hopefully!) enjoying some beautiful weather. Make use of these glorious days, but pencil in some quality cleaning time to get your indoors and outdoors in shape for the upcoming colder months.
---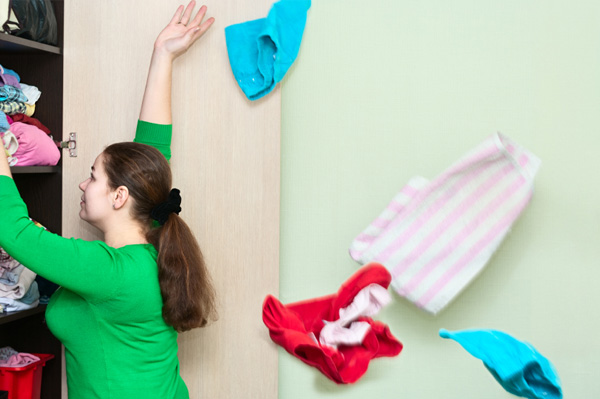 Depending on where you live, it may not be too long before you'll be spending more days indoors than out. You don't want to waste these last weeks of good weather scrubbing away inside but, with a plan in place, you can work a little at a time to get your house in shape to greet you as the colder months approach.
Take stock
Go ahead and take stock of everything you're going to need this fall and winter. Items to take stock of are cold-weather gear (such as jackets, coats, hats and boots), outdoor necessities (rakes, leaf bags, shovels) and even holiday decorations. Christmas products are already showing up in the stores so now is a good time to replace anything that you're going to need for the next few months.
Organize
Get everything you plan on using more frequently in a spot you can easily reach so you don't have to go digging when you really need it. Clean out your storage closets by tackling one area at a time, and sort your items according to when you'll need them. First, pack up and store things you won't need again until next spring, and then bring forward items you'll be needing next. Halloween decorations and costumes, jackets and lightweight hats in the front, followed by Thanksgiving, Christmas, gloves and coats.
Deep cleaning
Now's the time to schedule a carpet shampoo, and hop up on a ladder to make sure your gutters are clean. Soon fall leaves will begin raining down upon your home and your yard, so you'll want to keep up on that so they don't get clogged up over the next few months. Change out your home's filters and give your bathrooms a good scrubbing -- even the slightly creepy extra bathroom in your basement.
Rotate and refresh your wardrobe
Now that the weather is taking a turn for the better (or colder), you'll want to rotate your own wardrobe and go through your child's dressers as well to see what needs to be handed down or donated. You will clear up space for fluffier cool-weather clothes and it can be fun to see what can be re-worn or needs to be replaced.
More cleaning tips
5 Easy, all-natural cleaning recipes
Easy garbage disposal cleaning tips
Quick cleaning tips for busy moms