Get A Great
Low-Impact Workout
Posted on Oct 01, 2013 8:30 AM by Monica Beyer
Sure, jogging and running are excellent ways to get a good workout, but these exercises can be hard on your joints. The following low-impact exercises can get you moving while giving your body a break.
---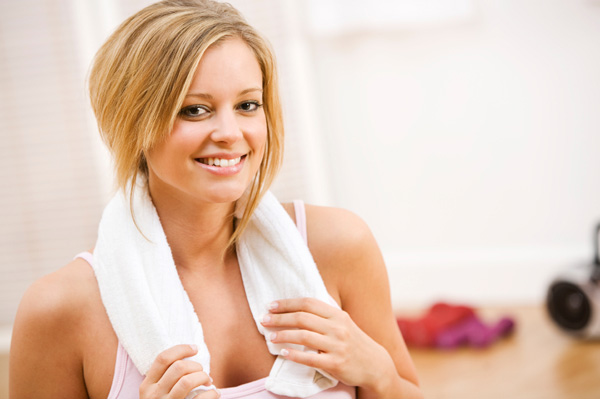 Walking
Walking isn't as hardcore as running, of course, but that doesn't mean that it can't be strenuous and invigorating. Instead of walking around a track, hit local hiking trails with gentle inclines, target neighborhoods with a lot of hills or add arm and wrist weights to raise that heart rate.
Climbing stairs
Want to add an easy boost to your walk? Hit some stairs. Whether you have stairs handy or you have time to travel to an empty high school stadium, they are a fab way to get a heart-pounding workout in.
Yoga
Yoga is an excellent way to get a good, solid low-impact workout in. It's easy enough to do it from home, but many enjoy going to yoga classes too.
Pilates
Another way to increase your core's strength and gain flexibility is to take on a Pilates session. It will also help tone your muscles and can be challenging, yet fun.
Roller skating
Strapping on a pair of roller skates (or rollerblades) may seem intimidating when you're an adult, but it is not only a great way to exercise, but it's tons of fun. Even if you have to go to your local roller rink and skate with your kids, you will get a great workout in.
Hit the gym
Plenty of workout equipment resides at your local gym, and much of it provides a good low-impact workout. Check out the rowing machines, the elliptical machines, the stairmasters and the recumbent bicycles. Less stress on your body equals a more pleasant workout, and a happy heart.
More on exercise
How to make exercise a habit
6 Surprising reasons exercise is good for you
5 Fun ways to exercise as a family