5 Fun Activities
For Couples
Posted on Oct 03, 2013 8:30 AM by Monica Beyer
Fall is here! Dating when it's cooler outside can open all sorts of fun and exciting outings. Spice up your relationship with these favorite fall date ideas.
---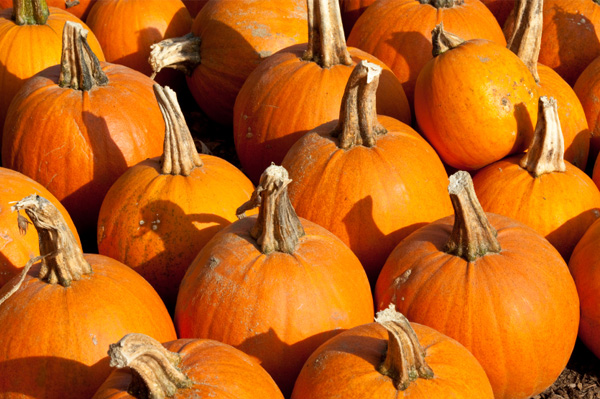 Pumpkin carving
This one is messy, but loads of fun. Get a pumpkin for each of you (try scouting out a pumpkin patch first!) and spend time plotting your designs. Try to compete to see who comes up with a cooler design, or collaborate and come up with matching or cooperative jack-o'-lantern designs. You can even make it an every-weekend event leading up to Halloween!
Apple picking
Going to a local orchard isn't just for the kids — it's for the young-at-heart, too! Grab your date and head out for an afternoon of apple picking, followed by an in-home apple pie baking experience. No clue how to bake a pie? Make caramel apples and enjoy them in front of a movie at home.
Carriage rides or hayrides
Many cities offer horse-drawn carriage rides, and often local pumpkin patches or orchards offer hayrides. These are so much fun to go on, especially if it's a little cold outside. It's also a good opportunity to get a little snuggle in as you are trotted around the city square or a lovely orchard.
Check out a haunted house
This is not for the faint of heart, but it can be a terrific bonding experience. Some areas have some very scary haunted houses that can give your relationship a true test. If you're easily spooked, check reviews to find one that is a little less frightening, but can still give you the creeps.
Tour a winery
Check out a local winery and book a tour. They often include free tastings, and you'll have the opportunity to pick a favorite for your dinner, too. Some wineries have restaurants on site too, so you can pair a tour with a delicious meal afterwards as well.
More fun date ideas
How to survive a blind date
Quirky and fun date ideas
10 Fun and frugal date ideas