Best Chocolate Chip
Pound Cake Recipe
Posted on Oct 16, 2013 8:30 AM by Naomi de la Torre
Decadent, rich, buttery and oh-so-good, this is the best chocolate chip pound cake you've ever tasted. Learn how to whip up this mouthwatering recipe and make your grandma proud.
---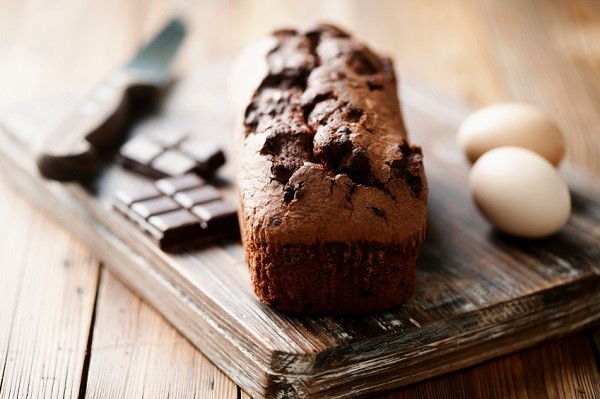 Ingredients
1 cup butter, softened
1-1/2 cups sugar
4 large eggs
2 teaspoons vanilla extract
2/3 teaspoon salt
2 cups all-purpose flour plus 2 tablespoons to coat the chocolate chips
1-1/2 cups chocolate chips
Directions
Preheat oven to 325 degrees. Grease and flour a 6 cup loaf pan and set aside.
In your kitchen mixer, whip your softened butter and sugar on high until light and fluffy.
Next up, add your eggs 1 at a time, beating well after each addition. This helps to emulsify the fats and makes for a lighter, fluffier batter.
Beat in your vanilla extract and salt, followed by the flour. Mix the flour into the batter gradually just until blended, scraping the sides of the bowl as needed. Be careful not to overmix the batter, as this can lead to a tough, dense cake.
Coat the chocolate chips with 2 tablespoons of flour and add to the batter, stirring well to distribute evenly.
Pour the batter into the pan and bake at 325 until a toothpick comes out clean (approximately 1 hour 5 minutes to 1 hour 10 minutes). If the cake begins too brown, cover the top with aluminum foil for the remaining bake time.
Let the pound cake cool completely before cutting. Serve immediately with a dollop of fresh whipped cream.
More yummy recipes
Not your mama's bread pudding
Pumpkin spice latte recipe
Mexican bread of the dead: Pan de muerto recipe