Put More Funny
In Your Day
Posted on Oct 17, 2013 8:00 AM by Monica Beyer
If stress, worry and the daily grind are wearing you down, check out these easy ways to put more funny into your day.
---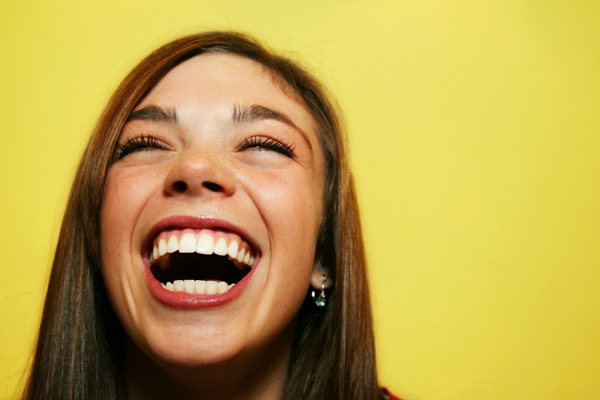 Watch a comedy
After your day's work is done, pop in or dial up a favorite movie or television show. Different things make different people laugh — for example, Monty Python and the Holy Grail may not be your cup of tea, but Caddyshack is. You can also check out reruns of old favorites like Mork & Mindy or Cheers.
Go out with a friend
Banish your blues by getting out of the house with a dear friend. Check out a new local pub or a friendly diner and share old stories, and new ones as well. If the weather is nice, go to a local park, or take a stroll around the city square. Being with one you love can brighten your mood and put laughter back into your life, where it belongs.
Babysit a young child
Kids can be a lot of work, but they are not only adorable, they are completely and totally hilarious at times. Listen, really listen, to the quirky things they say. They look at life differently than we as adults do, and it can be funny and quite refreshing to experience the day through a child's eyes.
Watch a kid's movie
Children's movies are definitely not just for children. They are usually written with quick wit and funny dialogue because filmmakers know that adults often accompany their kids to the theater. Older children's movies can bring back pleasant memories and they can be fun to show to your kids as you share your childhood with them.
Add funny to Facebook
In addition to keeping up with friends and family and your favorite organizations and businesses, add funny and sweet Facebook pages to your news feed. Check out these funny Facebook pages and add a few from our favorites. If you love animals, these funny animal Facebook pages may be good additions also.
More on happiness
Secrets of happy eaters
10 Foods that lift your mood
Why dogs make us happy