Yoga Essentials
Checklist
Posted on Oct 21, 2013 8:30 AM by Naomi de la Torre
New to yoga? Learn which tools you need to get started with our guide to the best yoga accessories around.
---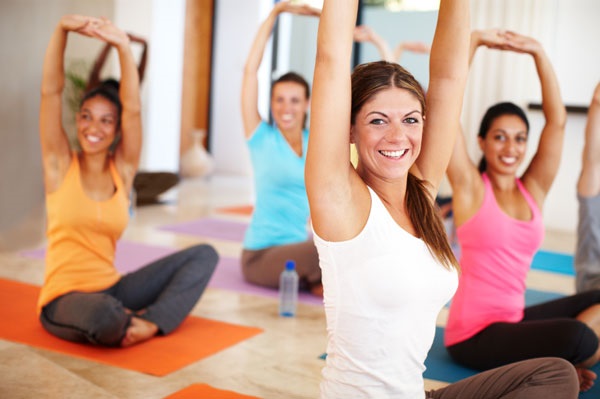 Yoga mat
The best yoga mat is thick enough to keep you comfy, while not so thick that it disrupts your connection to the floor. You want to be able to feel the ground beneath you in order to maintain the sensation of being rooted to the earth. Another important consideration is the stickiness of the mat. A traditional PVC mat is nicely sticky, but if you are looking for something a little more eco-friendly you can try a mat made of all-natural rubber, cotton or jute.
Yoga block
Worried about trying some of the more challenging poses in your yoga class? A yoga block can help. This prop can be a great aide for beginners, as well as advanced students. For those new to yoga, a yoga block can help you attempt new poses more safely by raising the floor to you and allowing you to maintain your balance while achieving better form. You can get a yoga block in foam, cork or even wood, depending on your personal preference.
Yoga strap
Just like the yoga block, a yoga strap is great for helping beginners to achieve better form while working on improving flexibility. For example, if you are having trouble reaching your toes in the seated forward bend, you can use the strap to connect your feet to your hands. As you become more flexible, you can reach further down the straps until you are touching your toes in good form.
Micro-fiber towel
Thinking about trying a hot yoga class? Get your sweat on in style with a micro-fiber towel that will keep your dry while temperatures soar. A micro-fiber towel is lightweight, super absorbent and fast-drying, so your yoga mat won't accidentally turn into a slip n' slide. Bonus!
Yoga bolster
Another prop that is great for enhancing your yoga practice is the bolster. Like blocks and straps, bolsters can help beginners get into positions that would otherwise be more difficult without added support. You can make your own bolster by simply rolling up a thick blanket or purchase a professionally designed bolster from a yoga store. Whichever you choose, just make sure that your bolster is firm and dense enough to provide the proper support. A soft, squishy pillow is not a bolster and shouldn't be used in yoga practice.
More fun fitness
6 Low-impact exercises to start today
What is hot yoga?
20-minute workouts that work