Posted on Nov 07, 2013 8:30 AM by Sarah Kovac
Fall is here! This means the beginning of the season of pumpkin pies, scarves and many other chilly-weather rituals. If you enjoy snuggling up in your fuzziest robe and letting a hot cup of tea warm you up for the day, you'll enjoy this selection of our favorite fall teas.
---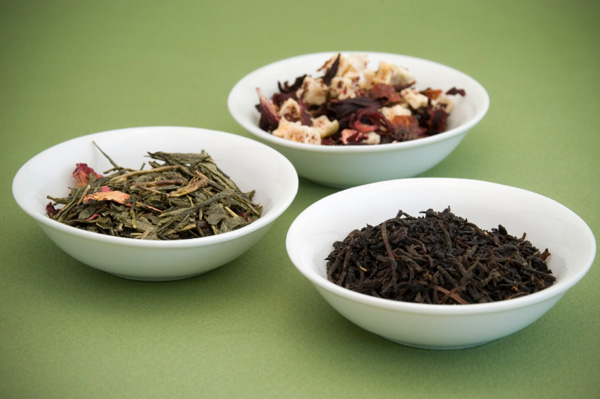 It's a well-known fact among tea enthusiasts that a new season calls for a new tea. In the summer, we enjoy fruity mixtures over ice. The winter is perfect for rich red teas. And for fall? These delicious black teas will have you relaxed and ready for the chilly day. We have tried each of these and we guarantee you'll love them!
Pacific Chai: Spice Chai Latte
Pacific Chai's Spice Chai latte is a powder and its first ingredient is sugar, so tea purists may disapprove, but there's no denying that this makes for one delicious cup of tea! If you're one who loads your tea with sugar, Pacific Chai is right up your alley. It's likely you won't want to add a thing — just stir into some hot water. Instant yum. Click here to visit their website. The Vanilla Chai is also delicious!
Teavana: Earl Grey Creme
Earl Grey Creme from Teavana is one of our go-to teas year round, but as the weather turns cooler, there's just something about this tea that just feels right. It has a light flavor and almost a minty after-taste, which we find quite refreshing. Adding a splash of milk to the steeped tea gives the flavor a depth in keeping with the season. It's creamy and cool at the same time. Visit Teavana to get some Earl Grey Creme, or try one of their variety of fabulous teas.
Good Earth: Original Sweet and Spicy
You'll find this tea blend to be true to its name: Sweet and Spicy. From Good Earth, a cup of Sweet and Spicy has a complex taste, but the main flavor you'll detect is cinnamon, which makes it perfect for colder weather. Even if you have a major sweet tooth, you likely won't need to add a thing to your cup. It is indeed sweet on its own and sugar or milk would probably be overkill. Visit Amazon to order some for yourself!
Republic of Tea: Pumpkin Spice
Republic of Tea's Pumpkin Spice is our all-time favorite tea for chilly months. Packaged in unbleached, environmentally friendly tea bags, even the smell of the steeping tea is bound to put you in the mood for all things autumn. Brew your cup with some sugar and a splash of milk, and you've got yourself a cup of liquid pumpkin pie! Click over to Republic of Tea to experience this cozy blend.
More tea
Tea lover's guide to choosing the perfect tea
Amazing health benefits of rooibos tea
How to make a chai tea latte