Clothes For The
Infant Comic
Posted on Nov 14, 2013 8:30 AM by Sarah Kovac
A baby's clothing selection is as indicative of her style as it is her personality. If your little one loves getting a laugh out of strangers at the grocery store, these are the duds for her.
---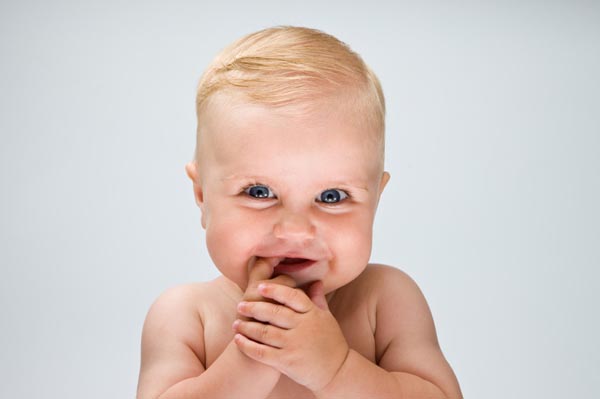 Nothing's cuter than a baby... except a baby with a sense of humor. If your baby is a comedian in training, she will no doubt thank you for giving her a head start with these funny baby onesies.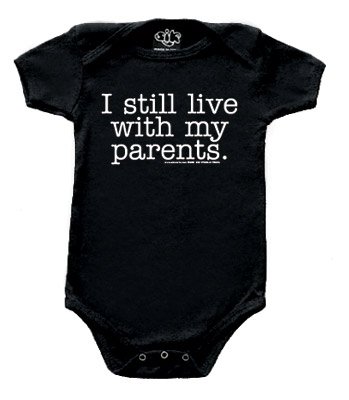 I still live with my parents...
for now. In fact, I've tricked them into thinking I can't survive without them feeding me, carrying me, changing my soiled underpants... basically waiting on me hand and foot. Sometimes I cry just to watch them run to help me. It's cheap amusement, but it gets me through the day. I hope they never figure out my scheme! Click here to get me this shirt, Mom. That's an order.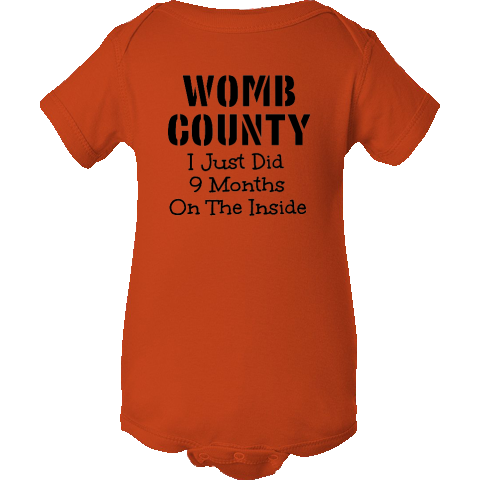 I just did 9 months on the inside
Solitary confinement. It's enough to drive a baby mad. In fact, I left my confinement screaming because I'd gotten so used to being alone that I was afraid to live on the outside. Yeah, doing time will change you. I am a different baby than I was ten months ago; there's no doubt about that. But seeing the sun, hearing Mommy's voice — I like this new life! I'm never going back in there. Click here to get this onesie for me. I'll never forget where I came from.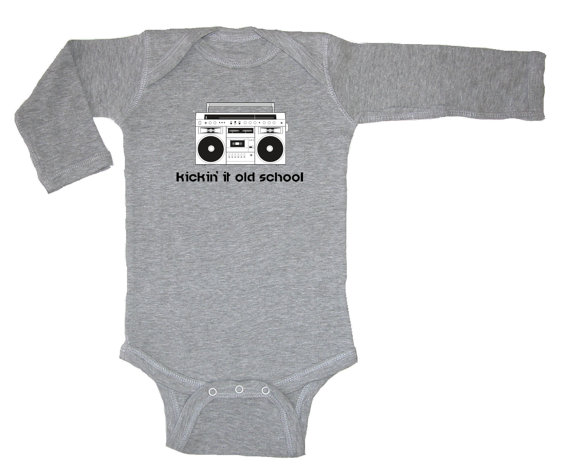 Kickin' it old school
Mom, I know you mean well giving me all these flashing, moving, mechanical toys, but I'm more into the retro gear. What happened to giving kids blocks? Or how about you knit me a blanket or something? I'm not like those other babies who need all the newfangled gadgets. Give me a Walkman and an Etch-a-Sketch and I'm good. Keep it simple, home slice. Click here to check this onesie it out.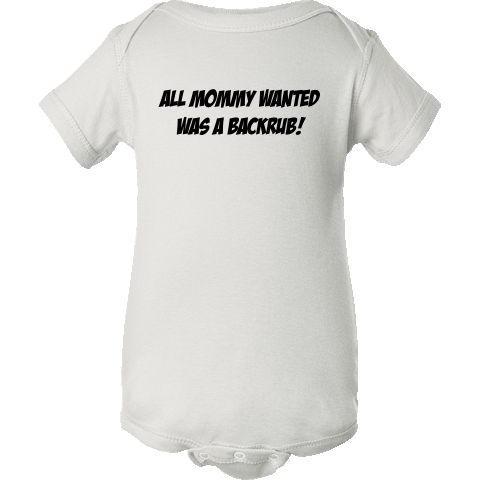 All Mommy wanted was a back rub...
But she ended up with a precious little bundle of smiles instead! I know I wake you up all night and make messes you never could have fathomed, but isn't it worth it? I'm the best snuggler ever and you're my favorite person in the world. A back rub seems a small price to pay. Click here to order one of these awesome onesies for me.
More on babies
5 ways babies totally rock
Baby and dog fight over food
Breastfeeding: the hilarious advantages