Posted on Nov 18, 2013 8:30 AM by Naomi de la Torre
Skip the long lines at Starbucks and get into the holiday spirit with this easy step-by-step recipe for a homemade eggnog latte.
---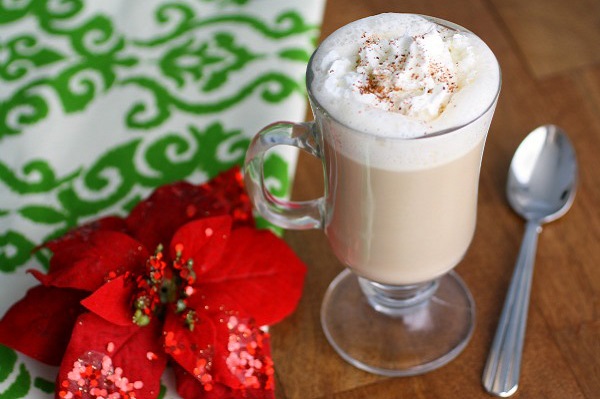 Ingredients
3/4 cup eggnog
1/3 cup milk
1-2 shots espresso
Heavy whipping cream
Dash nutmeg
Directions
Eggnog lattes are so rich and extravagant, it seems like they would be tricky to make at home. With the aid of an espresso machine, however, they are actually as simple as 1-2-3!
First, pull your shots of espresso. If you like your lattes strong, definitely go with 2 shots to get that full-flavored taste you love.
Next up, pour your eggnog and milk together into the steaming jug. Position your wand just below the surface of the "milk" and steam until warm and foamy.
Want to learn a trick to get your foam nicely texturized into the milk? After you are finished foaming, dip the wand completely below the surface of the milk and steam for another 30 seconds while aiming the tip at the side. This should create a nice whirlpool in the jug. which will cause some of that foam to incorporate into the milk for a luxurious, creamy flavor.
Pour your shots into your mug along with your steamed milk and eggnog. Top with a swirl of heavy whipping cream and a dash of fresh grated nutmeg.
Oooh la la! Heaven in a mug!
More holiday recipes
Pumpkin pie pancakes
Homemade gingerbread latte
Adorable Thanksgiving turkey cupcakes