Throw An Awesome
Holiday Party
Posted on Dec 05, 2013 8:00 AM by Sarah Kovac
The holidays are a great time to gather with friends and family, so why not throw a soiree they'll always remember? We'll help you make it happen.
---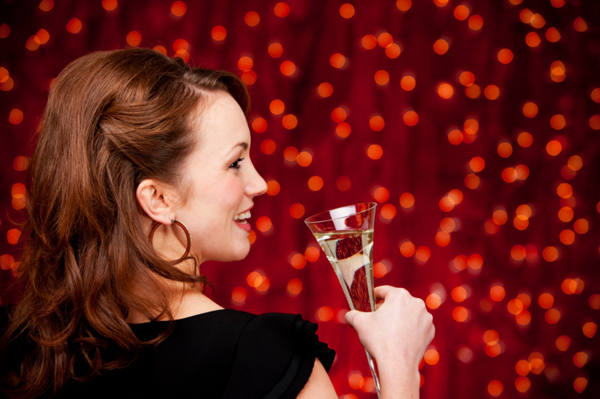 If you want to throw a classy holiday party this year, we've got some tips that will help you make it an evening to remember.
Paper invites
It's so rare to open your mailbox and find an actual hand-written letter from a real person. How much fun is it to receive a formal invitation, complete with suggestions for attire and what to expect at the gathering? Nothing says "classy" like a mailed invitation
Consider dietary needs
As you look over your guest list, you might want to consider the dietary needs of those attending. Do you need to have gluten-free options available? Will anyone require vegan snacks? Along those same lines, if you have pets, be sure that no one is allergic, and if so, let them know that your pet will be locked in a back bedroom. Nothing ruins a party faster than hives!
Welcome guests
Be sure to greet your guests at the door. As the host, your smiling face should be the first thing they see. If attendees don't all know each other, take it upon yourself to introduce them to a few other friends, one at a time, sharing an interesting tidbit (e.g. how you met or what the two might have in common). Give them enough info to start up a conversation and, if need be, excuse yourself to return to your hosting duties.
Music
A little background music is key, but remember, this is background music. Choose an album that is not too raucous and keep the volume low enough that the sound does not interfere with conversation. Your guests are not expecting a concert, and may very well be annoyed if they find they've walked into one.
Food
Be sure to point out the beverages and snacks you've set out in a common area. If food is tucked away in the kitchen people may not want to break off a conversation to grab a bite or drink. Try to make anything they need (cups, plates, utensils, napkins) easily accessible.
Most of this can be arranged before the party, so once your guests arrive, try to be present with them. Engage them in conversation, and don't be too busy to enjoy it. This is a party, after all!
More on hospitality
Give a birthday experience instead of a big party
5 Ways to prepare for holiday house guests
Holiday cocktail recipes your guests will love