Ultimate Tween
Christmas Gift Guide
Posted on Dec 04, 2013 8:00 AM by Naomi de la Torre
Done with Barbies, but not old enough to drive? If getting into your tween's head is harder than cracking the code on Grandma's chocolate chip cookie recipe, no worries. We've got your back. Stuff your tween's stocking with awesome gifts with our ultimate tween Christmas gift guide.
---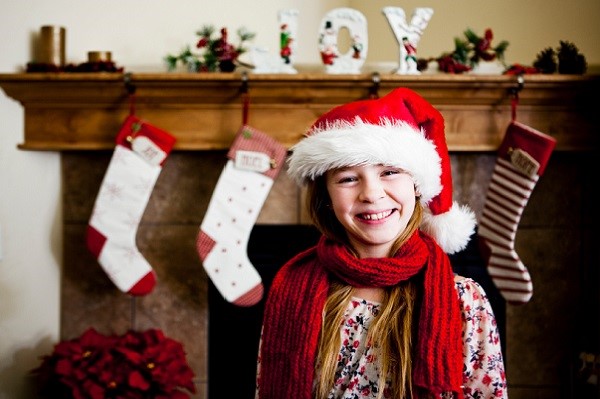 Personalized iPhone case
There's nothing like a personalized iPhone case to give your tween's celly that extra bit of bling she's searching for. We love the selection at Zazzle where you can pimp out your phone with tons of colorful and unique designs, or even go vintage with a case that looks like an old rotary phone or a cassette tape from the 80's. Prices start at just $9.95.
Rainbow bracelet loom
Move over silly bands! The friendship bracelet of the new millennium is here. Made of nothing but tiny colorful rubber bands, rainbow loom bracelets are the newest fad among the tween crew. From basic patterns to spirals, starbursts and more, you can get as creative as you want with a Rainbow Bracelet Loom, on sale for just $15.99 at Amazon.
iPhone speaker
Get your jam on anywhere you go with a portable iPhone speaker like this one from Jawbone. The Jawbone Jambox is completely wireless, comes in three awesome sizes and packs an amazing punch. This tiny device pumps out such amazing sound, you will hardly believe it, and you can even color-customize your own Jambox to your own personal style. Get the Mini Jambox for $179.99.
Leg warmers
Leg warmers are hotter than hot this season and we know why. You can wear them with jeans, skirts, leggings, pumps and even peeking out of your calf-high boots. Check out the adorable selection of knitted leg warmers at Etsy with swanky extra features like lace trim and wooden buttons, starting at $28.
Jewelry
Add some pizzazz to your tween's holiday with a showstopping necklace, earrings or a set of bangles. At Charlotte Russe, you can shop all the hottest trends for just $5 a pop on their $5 Jewelry Weekly Deals. Get everything from geometric designs to colorful jewels and layered pendants before they run out!
Nail polish
Deck your nails with dazzling colors this holiday season. Whether she wants to go all out with fabulous nail art or simply stick to traditional polish combinations, you can get your tween off on the right foot with the 14 piece e.l.f. Party Cube for just $10 at Target.
Fashion scarves
She might not agree to wear a warm coat or hat, but she's probably already rocking the scarves. A cute scarf is a girl's best friend, adding the perfect touch of awesome to any outfit. Shop the latest trends for tweens at Justice where their entire collection is just $8-10.
More Christmas gift ideas
Glamorous gifts for her for under $20
Easy homemade Christmas gifts
10 Totally awesome gifts for boys