Fun And Easy
Holiday Party Ideas
Posted on Dec 08, 2013 8:00 AM by Naomi de la Torre
Get your Christmas groove going this year by kicking off a killer holiday party. Need some ideas to get you started? From tree trimming and ornament exchanges to cookie swaps and ugly sweaters, we've got the lowdown on the best Christmas parties around.
---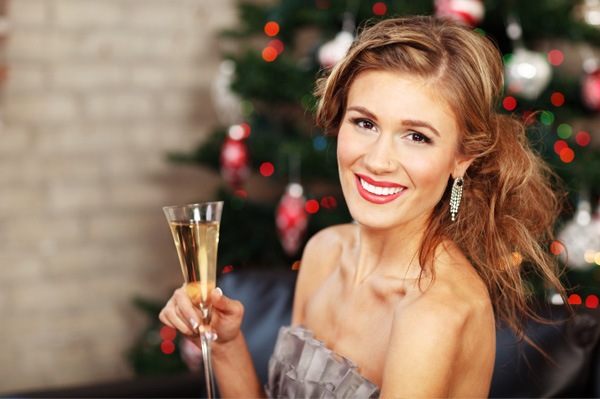 Tree trimming party
If you've just recently left the nest, decorating your first Christmas tree can be a little daunting. Why not invite your friends and family over for a tree trimming party? A little holiday music, some festive appetizers, drinks and a bare tree are all you need. The guests will bring the rest and by the end of the night, you'll have a dazzling tree full of ornaments that carry memories of all the people you love most in the world.
Ornament exchange
Another fun way to bump up your crop of Christmas ornaments is to host an ornament exchange. Have each guest bring a wrapped ornament to exchange with friends. Set a price limit (usually between $5-$10) and let the festivities begin. It's simple enough just to draw numbers for the exchange, but if you want to add a bit of fun you can try a game like White Elephant or the Christmas Right Left Game. Both of these games are a hoot because the ornaments get passed around and no one knows what they'll end up with until the final moment. For the rules of the Christmas Right Left Game, check out this link.
Christmas movie marathon
There's nothing like a Christmas movie marathon to get you into the holiday spirit. Go ahead, invite your friends over to watch all your holiday faves! Not a fan of the classics? Try some less traditional takes on the season like Bad Santa, Elf, Love Actually, Gremlins , Die Hard or A Very Harold & Kumar 3D Christmas.
Ugly sweater party
You don't have to hide that gold-trimmed, felt-fringed, ornament-covered sweater from Aunt Edna in the back of your closet anymore. Tacky is the new cool at your ugly Christmas sweater party. So bust out those hideous duds and get ready to party like it's 1999. Need some fun ideas for icebreakers, decorations, games and snacks?
Snow day fiesta
Get out there and enjoy that snow before it melts away! A fun new take on the traditional Christmas party is to take it outside for a snow day. Whether you want to hit the slopes on your sleds, or grab your skates for a spin around the frozen rink, you are sure to have a blast. Don't forget to pack some wintry snacks like mugs of hot cocoa, sweet and savory popcorn balls, warm soup and Christmas cookies!
Christmas craft party
Get your Martha Stewart on this Christmas by hosting a crafting party. Choose a few fun and easy crafts and set up crafting stations around the house for your guests to enjoy. Not sure where to begin? Try some of the awesome holiday craft tutorials at SheKnows.
Holiday cookie swap
Love homemade gifts? There's no better way to celebrate the season than a holiday cookie swap. Satisfy your Christmas cravings and have a jolly good time when you invite your buddies over to share their favorites. You can even make it a working party where everyone gets all their homemade gift tins packed. Set up a table for easy packing with festive boxes, parchment paper, tissue paper and colorful ribbons for easy assembling. Happy holidays!
More holiday fun
5 Ways to wow your holiday guests
Holiday cocktail recipes your guests will love
Easy homemade Christmas gifts