Celebrate Other Cultures
This Holiday Season
Posted on Dec 12, 2013 8:30 AM by Sarah Kovac
Want to integrate various cultures into your holiday celebration this year? We've got traditions from all over the world that can easily be worked into your seasonal activities.
---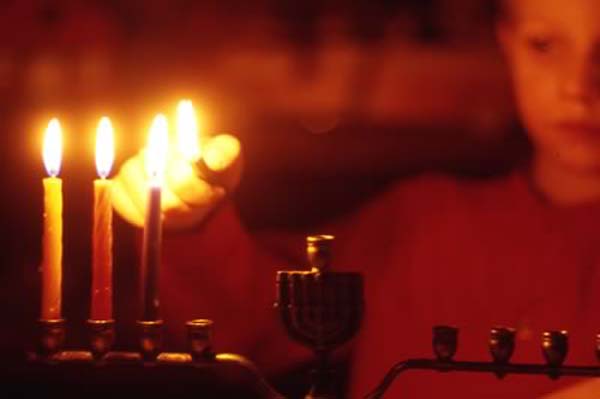 Christmas is a time of rich traditions we've inherited from generations before. Add to the richness this holiday season by exploring the traditions of other cultures. We've sourced a few ideas from all over the globe and collected a few traditions that you can easily integrate into any Christmas season.
Boxing Day
In the UK, Canada, and parts of Australia, Boxing Day has become something much like our Black Friday. Shoppers hit the stores the day after Christmas to cash in on special deals. While its origins are disputed, many believe Boxing Day referred to the alms box, was celebrated as a day to give to the needy. This year, why not take the day after Christmas to box up some things to give to needy children and families? You'll help someone else while making room for the new Christmas presents. Now that's a beautiful tradition.
Sinterklaas
In the Netherlands, many families do their holiday gifting on December sixth instead of the 25th. The gifts are from "Sint," (short for Sinterklaas), instead of Santa. Separating gifts from the actual Christmas celebration delineates the secular gift craze from the religious observation of the holiday. Once the presents have been exchanged on the sixth, families are freed up to focus on what Christmas means to their religion and family.
Three Kings Day
The people of Mexico celebrate La Dia de Reyes, or "The Day of the Kings," on January sixth. This day is the conclusion of the twelve days of Christmas. Santa is not the traditional gift-bringer in Mexico. Instead, the Three Kings bring gifts for the children, just as they did for baby Jesus. They also enjoy a "Rosca de Reyes," or "King's Cake" on this special day. The cake is shaped like a crown (or the letter "o"), and baked inside is a plastic figurine of baby Jesus. The one who finds the figurine in their slice is required to host a party in February. If you don't want to bake plastic into your cake, consider something edible instead. A big hunk of chocolate, perhaps?
There are so many beautiful traditions celebrated all over the world this time of year. Take the time to learn about these other cultures as you determine the culture of your own home.
More on the holidays
12 Fresh ideas for family Christmas traditions
5 Ways to stay sane during Christmas
Fun and frugal holiday activities