3 Good Reasons
Not To Start Dieting
Posted on Dec 31, 2013 8:30 AM by Sarah Kovac
It's tempting to fall into the latest diet craze, or maybe an old standby, when you step on the scale after the holidays and don't like what you see. But before you sign up for any programs, consider these reasons not to diet.
---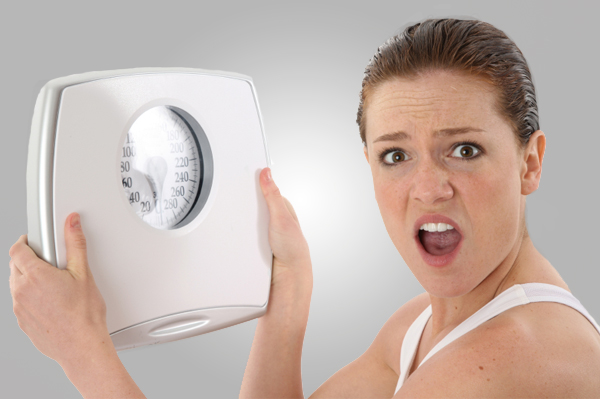 Maybe you stuffed yourself with a little too much stuffing this holiday season and your jeans are a little tight for the new year. Yeah, we've all been there. Before you decide to start that diet, however, read over these facts and to decide if a diet is right for you.
It doesn't work
Dieting enables you to lose weight temporarily, but then most people gain back more than they lost. People who diet are more likely to become overweight than those who eat normally, according to Healthy Weight Network. Dieting is only a short-term solution. Do you really want to be in this same predicament six months from now?
It causes obsession
Don't think about Miley Cyrus right now. DON'T think about her! As much as you may not want to think about Miley and/or her tongue and twerking, she's now dancing around your mind's stage. The more you try not to do something, the more obsessed you're likely to become. Try to make yourself avoid certain foods and you're sure to be craving them more frequently. Torture!
Loss of connection
If you rely on a predefined set of rules to know when to eat and how much, you'll need to ignore your body's cues. Unless you're dealing with an underlying health issue, your body knows how much food you need, how much sleep you need, how much sunshine you need. Are you reading the signs? Dieting is subscribing to the notion that there is one set of guidelines that work well for most bodies, and that's just not true. Your body is smart... you'd be wise to listen up!
What to do?
Instead of resolving to diet, resolve to make some changes in your behavior – permanent changes. Don't focus on what you'll be cutting out of your diet or routine. Focus on adding more good things. Maybe you'll resolve to eat a vegetable (like, from the ground) at every dinner. The more good stuff you cram into your routine, the less desire/time/appetite you'll have for the bad stuff.
More on diet
5 natural ways to reverse prediabetes
10 foods that lift your mood
Natural and easy ways to lower blood pressure