Should You Stop
Shampooing Your Hair?
Posted on Jan 07, 2014 10:00 AM by Sarah Kovac
If you're looking for a way to make your hair healthier without buying expensive products, look no further than the "No 'Poo" method of hair washing.
---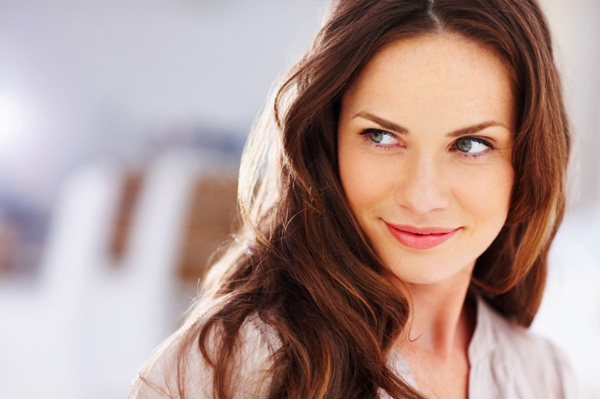 Believe it or not, your hair could be healthier if you stopped using shampoo. Many shampoos have harsh chemicals that not only strip your scalp of natural oils, but they can also absorb through your skin and pose health risks. If you're ready to ditch the bottled stuff, you might consider a method of hair washing known as "No 'Poo." The "No 'Poo" method is an old school way of using harmless household ingredients to wash your hair naturally.
This method is a drastic change from the shampoos your scalp has grown accustomed to. Be prepared that when making the switch, you may encounter a week or two of oiliness because your shampoo has been stripping all oil and your scalp has been scrambling to produce more. No shampoo means no oil-stripping, so it takes a little time for your body to figure out it can relax with the oil production and return to a natural, healthy balance. Just wear a ponytail for a couple weeks and you're good.
The "No 'Poo" ingredients
1 tablespoon Baking soda
1 tablespoon Apple Cider Vinegar (ACV)
1 Cup of warm water
That's it! Super cheap, right? And the recipe is easily memorized. One tablespoon of baking soda to one cup of warm water. Same with the ACV.
How to go "No 'Poo"
There are a number of ways to do this, but here's one to try. Before you get in the shower, pour one tablespoon of baking soda into a cup, and one tablespoon ACV into another. Take these into the shower with you, and fill the baking soda cup with the warm running water. Swish around to mix or stir with your finger, and slowly pour over scalp, using your fingers to work the mix into your roots. Leave it in for a moment, then rinse with water.
Follow the same process with the ACV mix, except focus on the ends of your hair. This acts as a conditioner so keep it light on your scalp. You won't need the whole cup of ACV mix.
Rinse it out and you're done!
The amounts of baking soda and ACV can be adjusted to suit the texture and natural oils in your hair, so don't give up right away. And no, your hair won't smell like vinegar once it's dry. If you'd like, add some essential oils to your ACV mix to achieve a nice smell while still avoiding yucky chemicals.
More natural solutions
5 Easy, all-natural cleaning recipes
Stay healthy! 4 Natural immune boosters
Natural healing: Fight cold and flu season naturally