Wrap Up Your Look
In 25 Different Ways
Posted on Jan 14, 2014 1:00 PM by Sarah Kovac
Scarves are a must for winter months, both for the weather and for the style. If you're tired of the ol' wrap-n-dangle style of wearing a scarf, we've got a how-to video with more ways to wear a scarf than you can shake an icicle at!
---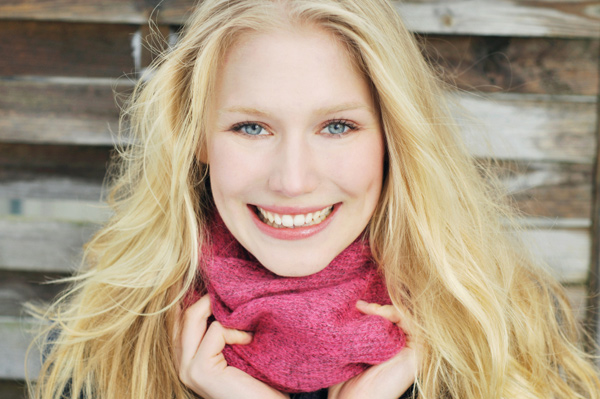 If you've ever admired a scarf, or wondered how the wearer managed to make it look so neat, we've found a video that will show you how to achieve any look with your scarf. In less than five minutes, you'll learn how to wear a scarf in 25 different ways.
Gone are your days of just wrapping a strip of fabric around your neck to keep warm. Scarves can make or break an outfit, so let's learn some ways to move beyond utility and allow the humble scarf to become the "pop" your outfit needs.
This must-see video stars Wendy Nguyen of Wendy's Lookbook. As a juvenile, Nguyen carried her belongings in a trash bag and feared homelessness at only 18. She went through the foster system and overcame poverty by working three jobs in high school, which enabled her to save enough money to attend college at the University of California, Berkeley. After finishing high school with honors, she went on to graduate from college with a bachelor's degree in psychology.
Not only has Nguyen gained a huge following for her fashion sense on Facebook, Instagram, YouTube, and Pinterest, she also has a passion for juvenile justice after so much struggle as a youth. In college, she volunteered as a counselor at the Berkeley Free Clinic, and continued to work with marginalized communities as an educator after graduation. Today, Nguyen resides in Los Angeles and volunteers at InsideOutWriters, which is a nonprofit mentorship program for previously incarcerated youths.
So not only can Wendy Nguyen show us how to make a simple scarf look fabulous, she shows us the beauty of the human spirit, and how far perseverance and service can take us. Her life is a shining example of the truly boundless opportunities we are granted in life. A scarf may only be a piece of fabric, but in the hands of someone willing to learn, it becomes art. Thank you, Wendy Nguyen, for the object lesson.
More on fashion
4 Fashion tricks to look thinner
Cat hair ball jewelry: Inspiring or ick?
Instant makeover: 6 tips to reinvent your look